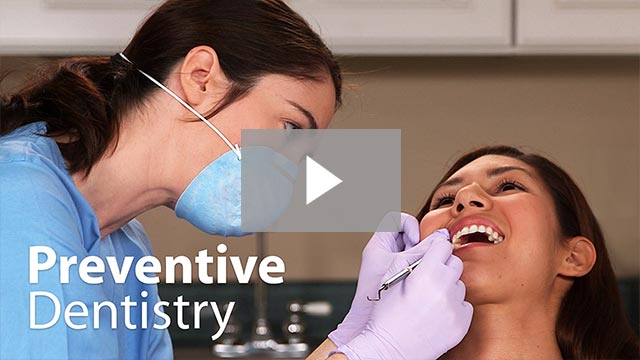 Seeing us twice a year is vital to your oral health, but nothing can replace quality at-home cleaning and prevention. When you come to see us, we will discuss your at-home routine. Oftentimes, there are other toothpastes, rinses, or specialized tools that can help you better care for your teeth. We can customize solutions that work for you.
Keep in mind that your diet is central to your health, including your oral health. Acidic foods are particularly harmful to teeth, while others can help with keeping your bones, including your jaw bones, healthy.
Of course, you do need to come see us on a regular basis. Every six months, you need a professional cleaning and exam. Being proactive means reducing your chances of developing painful and expensive problems.
---
Related Preventive Dentistry Articles
Daily Oral Hygiene
By taking just a few minutes each day to brush and floss the right way, you can help avoid the discomfort and expense of dental treatment down the road. In this article we share some simple secrets about how easy it is to maintain good dental hygiene, and keep that smile radiant for life… Read Article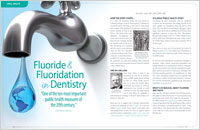 Fluoride and Fluoridation in Dentistry
The Center for Disease Control says that water fluoridation is, "One of the ten most important public health measures of the 20th century." Extensive systematic reviews of the evidence conclusively show that water fluoridation and fluoride toothpastes both substantially reduce dental decay. Learn why through the amazing fluoride story… Read Article
What is Tooth Decay? – And How to Prevent It!
Tooth Decay is an infection, and many people don't realize that it is preventable. This article is the first in a series about tooth decay, perhaps the number one reason children and adults lose teeth during their lifetime. Explore the causes of tooth decay, its prevention and the relationship to bacteria, sugars and acids… Read Article