Fixed Bridges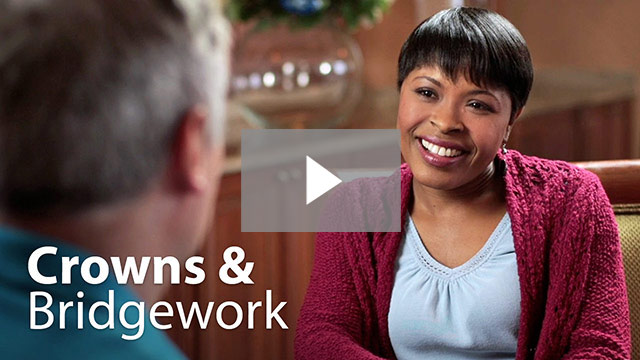 When replacing missing teeth, there are more options than people realize. One of these is a fixed bridge. This technique has been used for many years and is highly successful.
What Is a Fixed Bridge?
With a fixed bridge, teeth on either side of the space where a missing tooth once was are prepared for a crown. Then these crowns become the anchors of the bridge. In the middle of the bridge is the false tooth that fills in the space where the missing tooth was located.
Bridges vs. Implants: Which Is Best?
Dental implants have come to be considered the "gold standard" for missing teeth. However, they are not right for everyone. Patients who need a more affordable option or who have concerns regarding missing bone or healing time can opt for dental bridges instead.
Are you looking to replace a missing tooth or teeth? Schedule a consultation to find out which method is right for you.
---
Related Bridgework Articles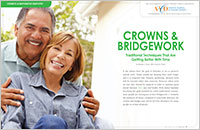 Crowns & Bridgework
Replacing missing teeth — even the ones in back — is important to help restore chewing ability as well as preserve facial contours and reestablish a pleasing smile. Most crowns are made of tooth-colored ceramic materials, which are shaped to look and function just like normal healthy teeth. Crowns and bridgework may sometimes be the best tooth-replacement option, especially when dental implants aren't an option… Read Article