Partial Removable Dentures
What are partial removable dentures?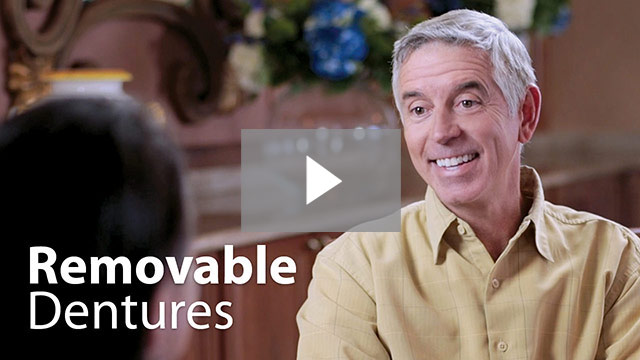 Conventional removable partial dentures replace one or more missing teeth and may have clasps that wrap around healthy `abutment` teeth to keep them secure. Clasps may be made of resin material that is designed to be less visible, or metal, sometimes as part of a metal framework throughout the entire partial. The fit of the partial is very important to evenly distribute your biting forces, prevent trauma to your gums and natural teeth, and look and function as normally as possible.
Advantages of Removable Partial Dentures
For patients with multiple missing teeth, RPDs are less invasive and have a lower cost than other tooth replacement options.
Depending on the material used and other factors, additional teeth may be added to the partial over time.
Partials are a much better option than a complete denture to replace lost teeth in your lower jaw if some natural teeth can be saved.
Most people have difficulty adapting to a removable complete lower denture.
---
Related Denture Articles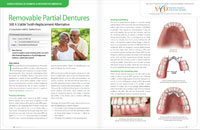 Removable Partial Dentures
Removable partial dentures (RPDs) provide a viable alternative to fixed bridgework or dental implants as a means of replacing missing teeth. They were quite commonplace before the routine use of implants. Read Article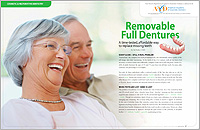 Removable Full Dentures
Complete tooth loss can cause a host of health problems, including malnutrition and bone loss. Though fixed bridgework may hold a higher place of reverence when it comes to replacing an entire set of teeth, removable full dentures can provide an elegant solution that is significantly more affordable… Read Article
Implant Overdentures for the Lower Jaw
Implant overdentures represent a major change for the dental profession and the public. The lower jaw two-implant overdenture may be considered a more appropriate starting point over regular dentures… Read Article